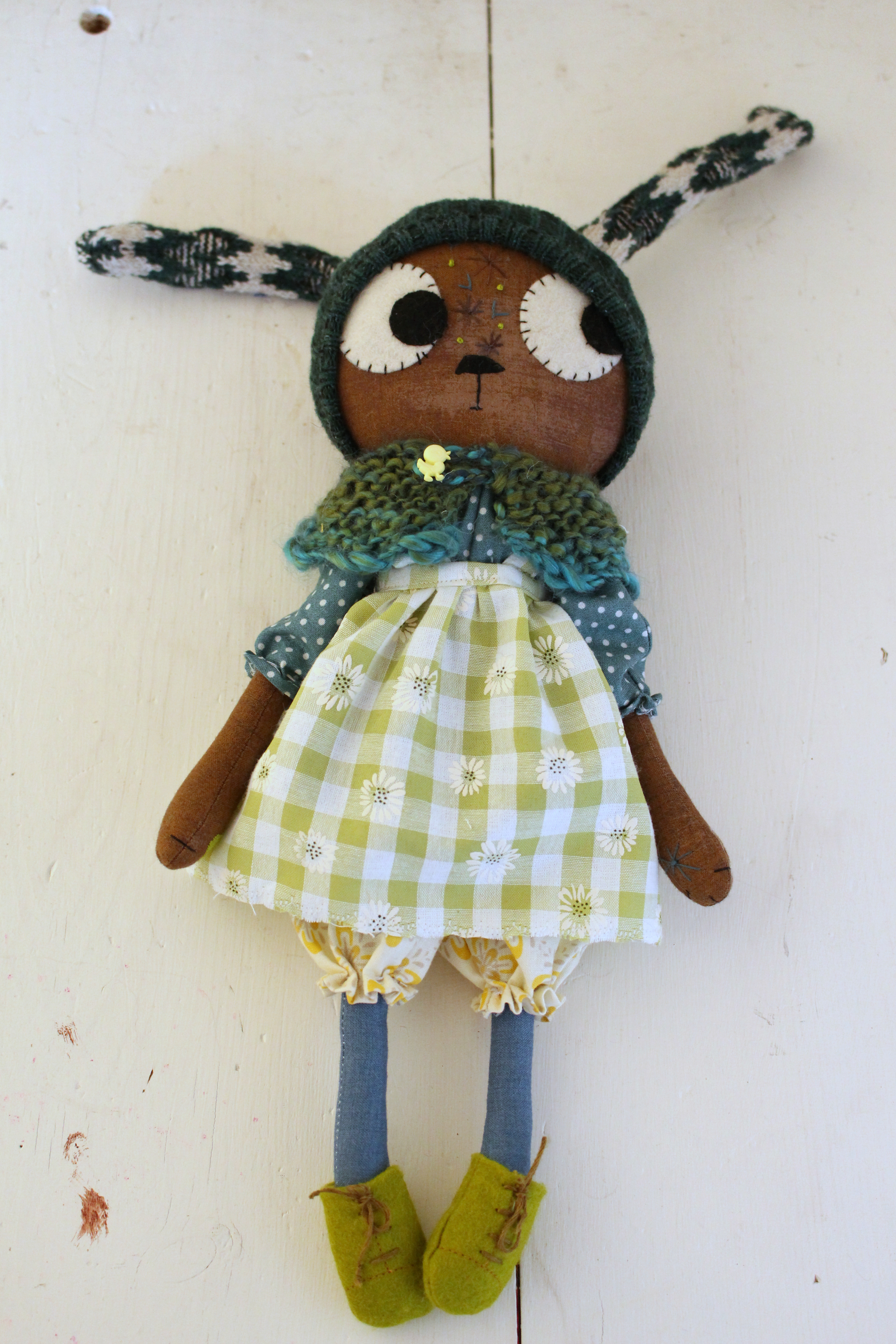 I am really enjoying making these layered outfits. It's the sort of outfit my daughters choose, though I have yet to make a kitty doll wearing a floral dress layered with a Star Wars T-shirt and pyjama bottoms – maybe that's next on my list.
Tale is a brown textured cotton cat doll. She has hand embroidered details of flowers and seedlings, and wool felt eyes. I made her legs from woad blue cotton. She has my signature satin stitched heart and star on her paws.

Tale wears a removable outfit consisting of a pinafore in green gingham/Vichy print with cream stars. She has a teal green blouse and yellow patterned bloomers. She also has a wool hat and hand knitted shawl fastened with a yellow duck button. She also has removable shoes made from green wool felt.