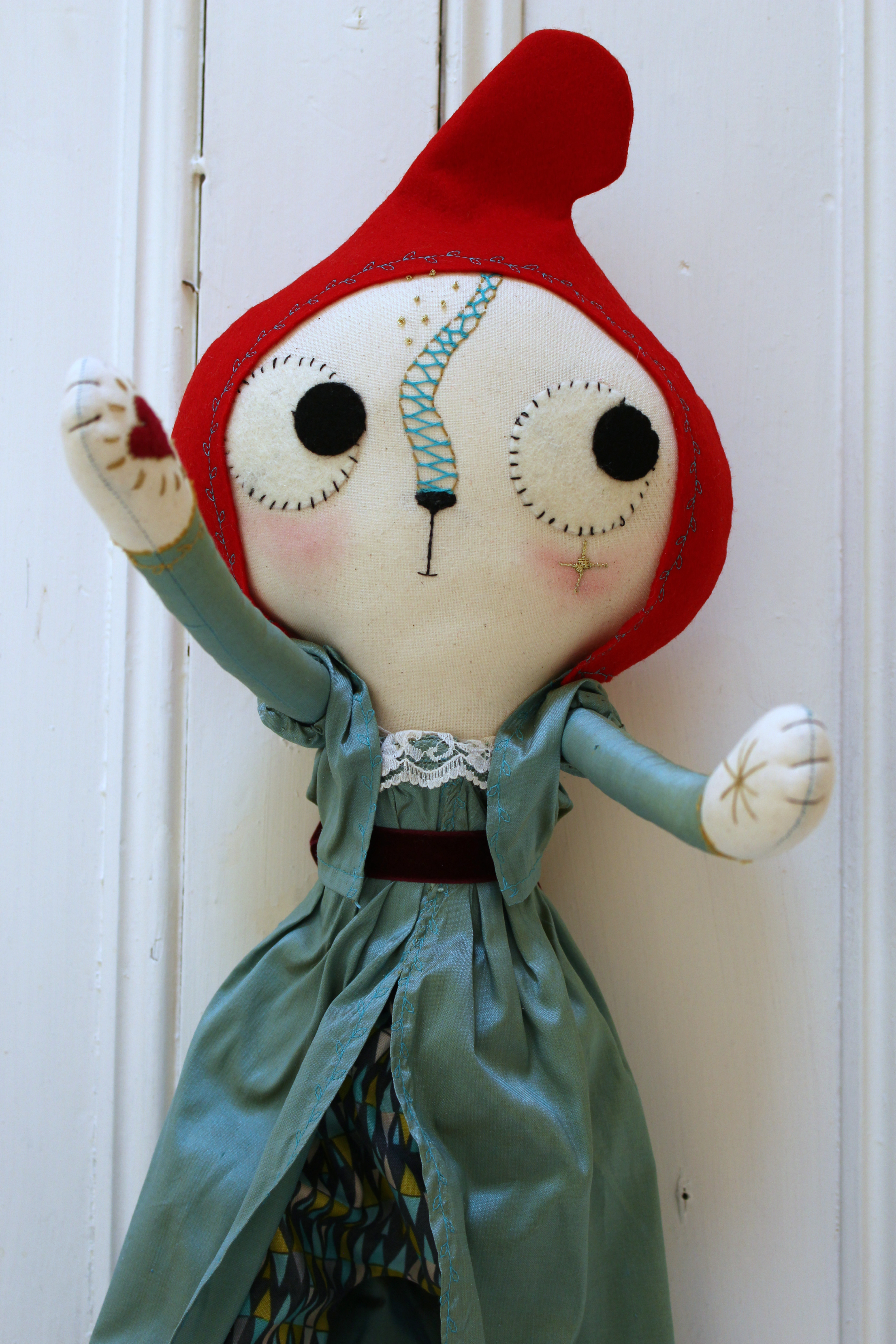 Columbine is the latest doll in my Commedia dell'arte series began in January this year. She has a costume of delicate silk taffeta. She will be available in my shop this evening, along with Harlequin.
Columbine is a 22″ kitty doll made from unbleached calico overlaid with silk, with gold embroidery to the sleeves. I made her legs from Japanese linen in a natural colour with deep red polka-dots.

She has button jointed arms.

Columbine's face is hand-stitched with wool felt eyes and threaded herringbone stitches in blue silk and in gold cotton, accented with scattered french knots. Her cheeks have a soft blush to them. Under one eye she has a satin stitched four point star in metallic gold thread. On her paws, she has my signature satin stitch heart, though this time embellished with gold cotton, and a silver star.

Columbine has a removable outfit consisting of a  silk dress with an elasticated waist, with leaf embroidery on the edging and a fine lace trim at the bodice and hem, wrapped around with a velvet ribbon, a matching silk jacket with puff sleeves and a red wool felt hat edged with coordinating leaf pattern in kingfisher blue. She has long bloomers made from quilters cotton in a geometric pattern on a charcoal background. The bloomers have an elasticated waist and ruffle edge legs.

Columbine also has coordinating red wool felt shoes in red, embellished with matching leaf embroidery and a red satin bow.