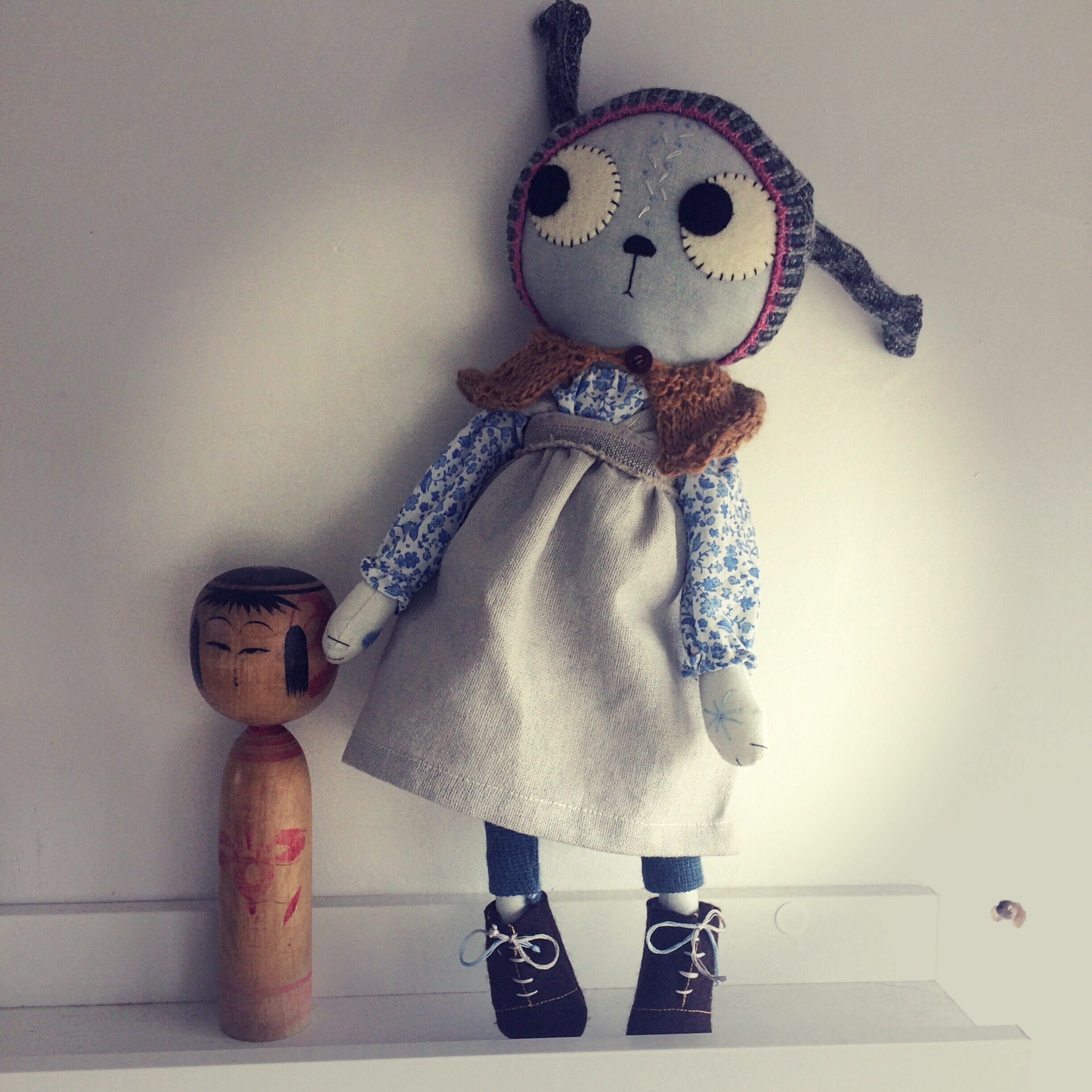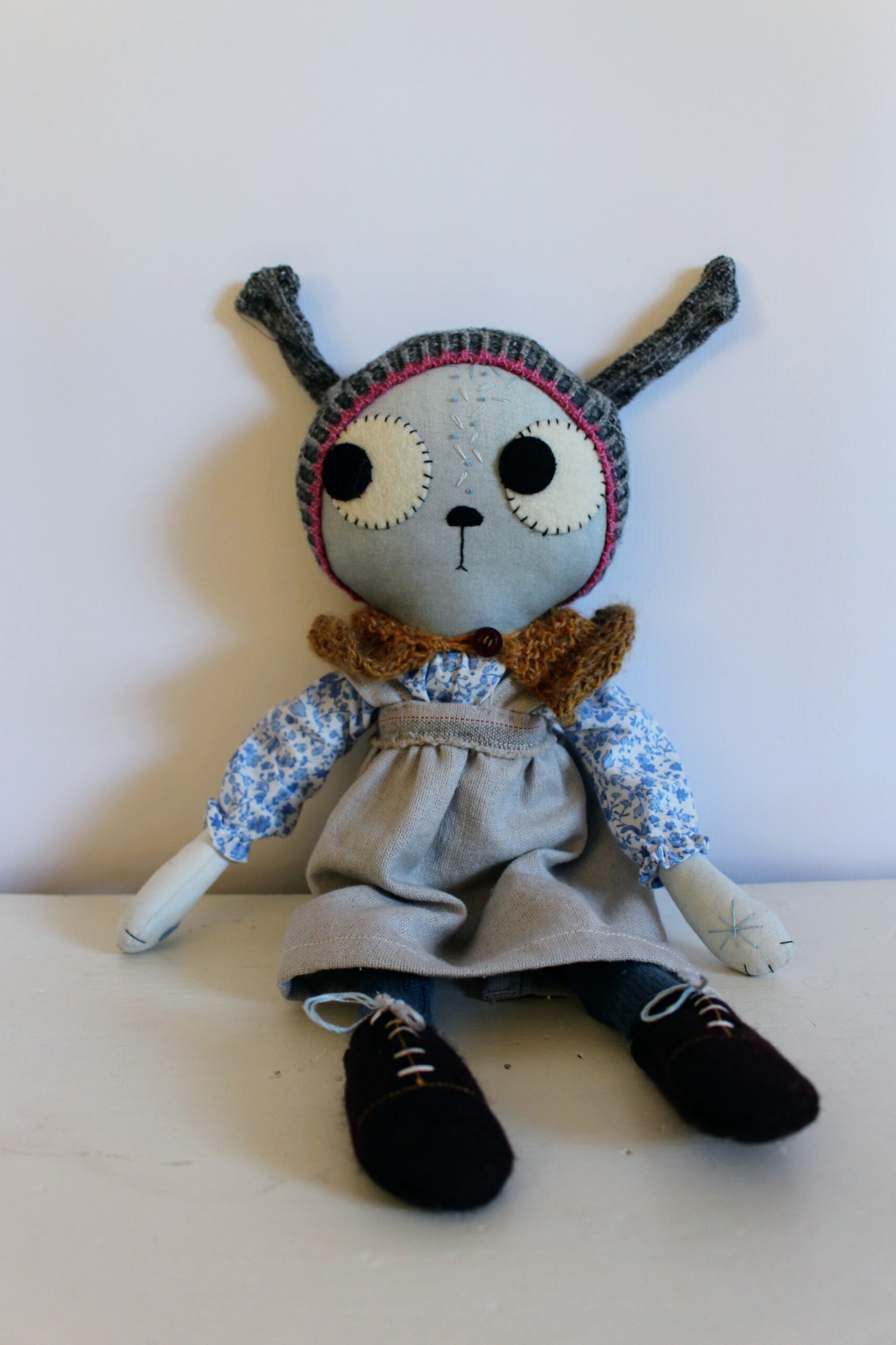 Willow was one of those kitty cats I made almost subconsciously – at least, she seems to have come directly from there. We will set aside the time it took to knit that little sock yarn shawl, but the fabric choices, clothes' style, and the embroidery all just came together like they were meant to be.
My husband likes this doll very much; she reminds him of me. I sometimes wonder if all of these dolls are me somehow.
In that top photo, she is sitting with the Kokeshi doll my husband was given as a child by one of his dad's PhD students. It is a childhood treasure.
Willow is a grey ombre cotton cat doll.
She has hand embroidered details in a dandelion clock pattern in light blues and greys, and wool felt eyes. She has my signature satin stitched heart and star on her paws.

Willow wears a removable outfit comprising of a pinafore made from grey linen. Underneath she wears a cotton blouse with a fine blue floral motif and jersey knit leggings. She also has a wool hat and a fine hand knitted shawl. She  has removable shoes made from brown wool felt.
I am not precisely sure when my next shop update will be, but it will be soon.