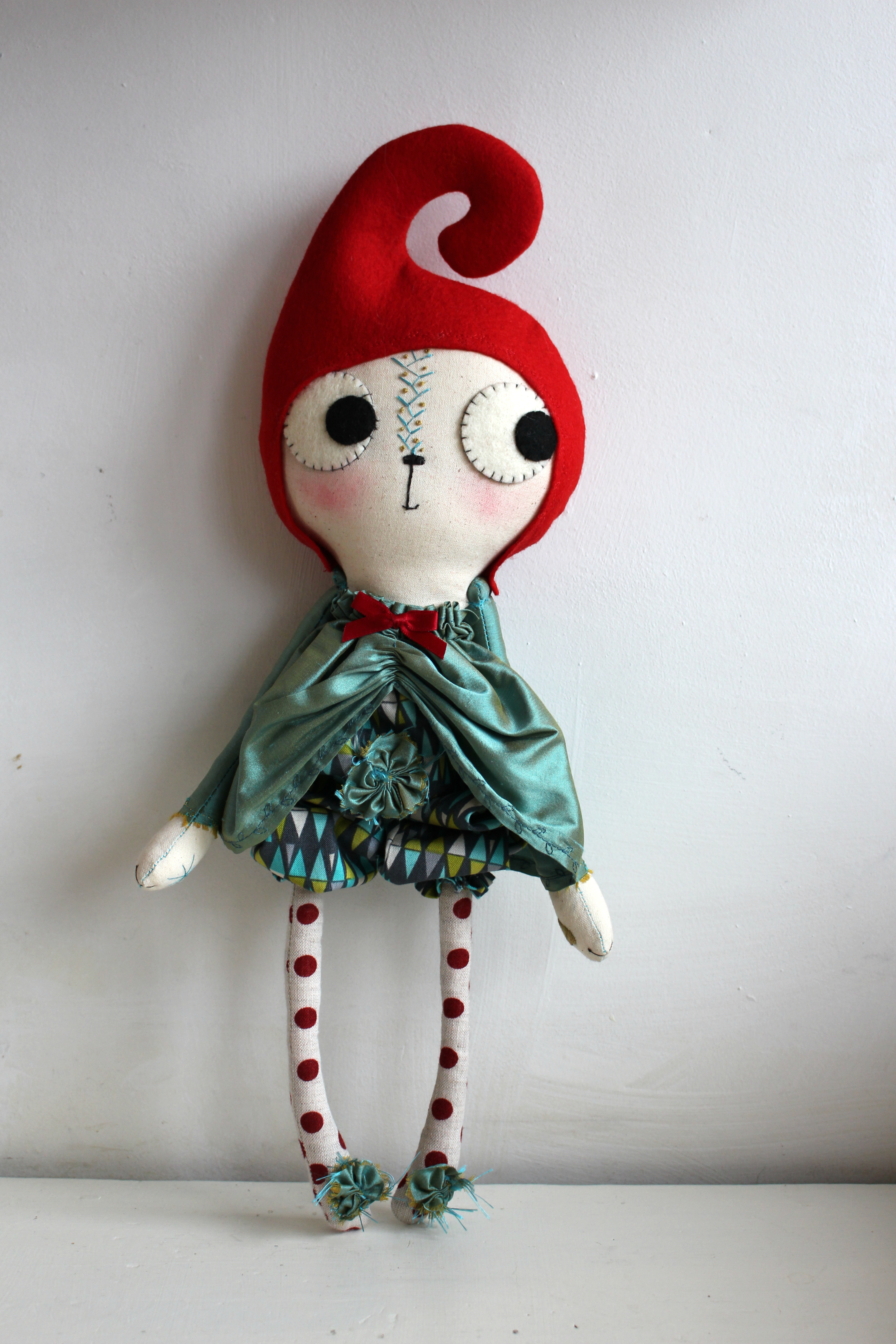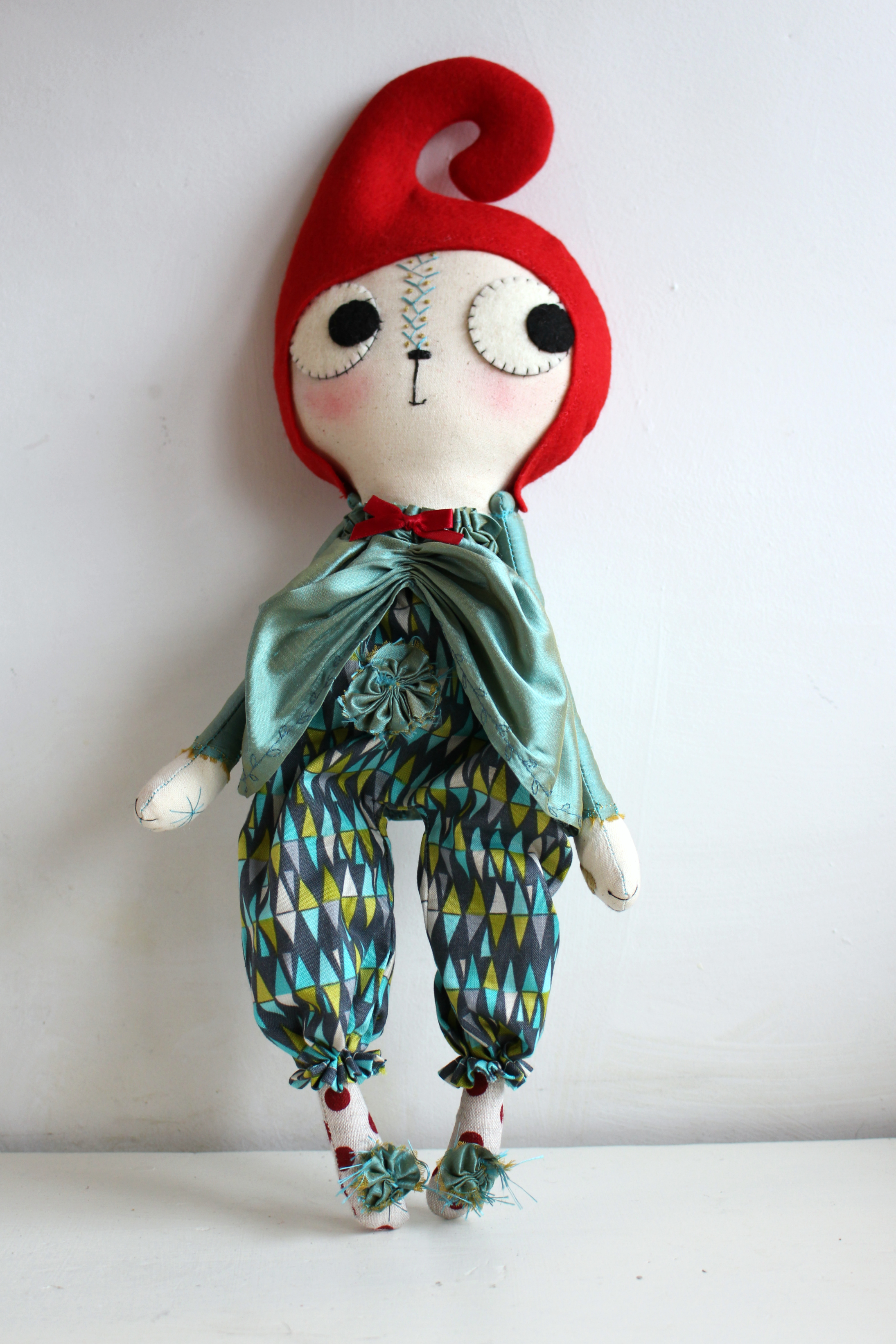 This little kitty has a complex set of clothes, but working with silk taffeta has been a real adventure, and she has a naughty personality. I have really enjoyed making these dolls because I decided not to try to make them within a strict time frame. These dolls will take the time it takes to make them, and that's that.
It's one of my New Years resolutions.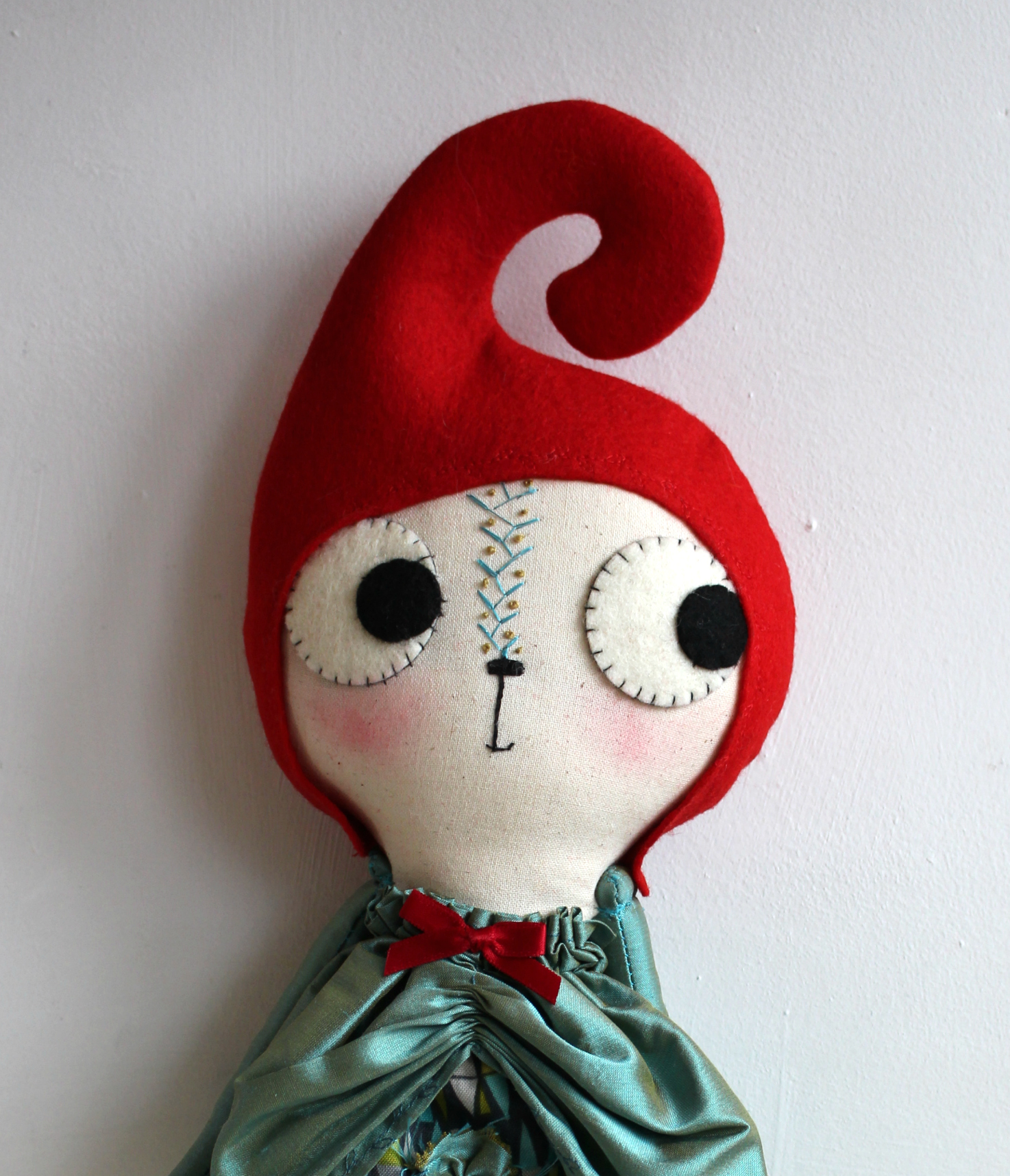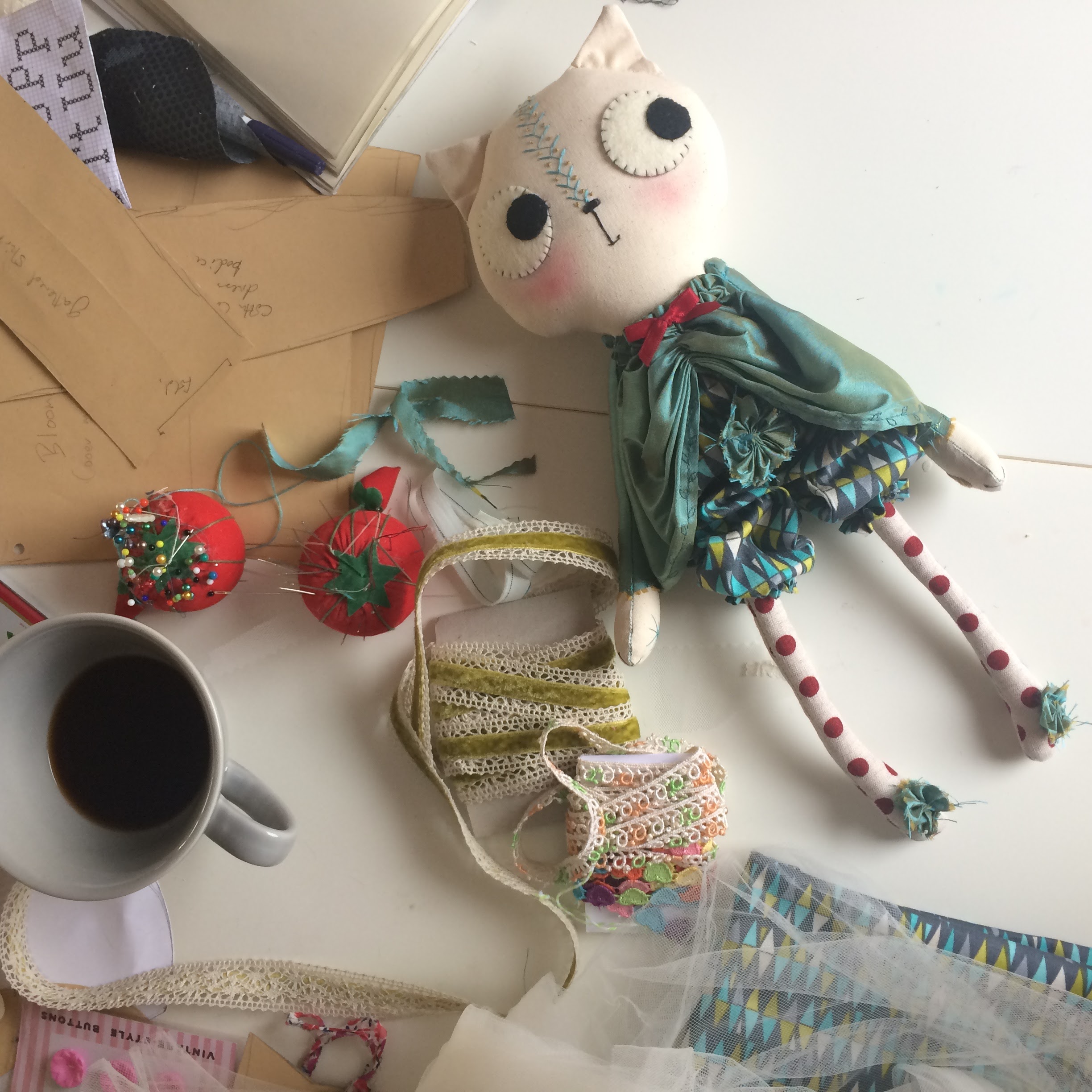 Columbina is a 14″ kitty doll. I made her from unbleached calico, with Japanese linen legs in a natural shade with deep red dots, and 100% silk taffeta sleeves on her arms. The edges of the sleeves I  embroidered with a leaf pattern in kingfisher blue silk thread and gold metallic thread, and the edges of the sleeves have a frayed edge to show off the gold weft threads to the silk.
On her toes, she has hand-stitched silk rosettes. Her features are hand embroidered. She has wool felt eyes, and a feathered chain stitch pattern above her nose interspersed with french knots, both stitched using silk threads taken from the taffeta. She has a soft blush to her cheeks. I embellished Columbina's paws with my signature satin stitch heart and star.

Columbina wears removable quilters cotton bloomers in a pretty aqua and green geometric pattern on a charcoal background, which Columbina can wear as long bloomers or as short breeches since they have elasticated ruffles along the bottom of each leg and an elasticated waist. The bloomers also sport a large hand-stitched silk taffeta rosette.

Over her bloomers, she wears a short silk taffeta gown, with a small hand-stitched shirring at the top, a hand-stitched gather up the front to create pleasing pleats which emphasise the blue and gold two-tone effect of the taffeta. I embellished the gown with the same leaf embroidery in blue and a deep scarlet satin ribbon bow.

Columbina wears a scarlet red wool felt hat with coordinating leaf embroidery along the edge, in matching red thread.