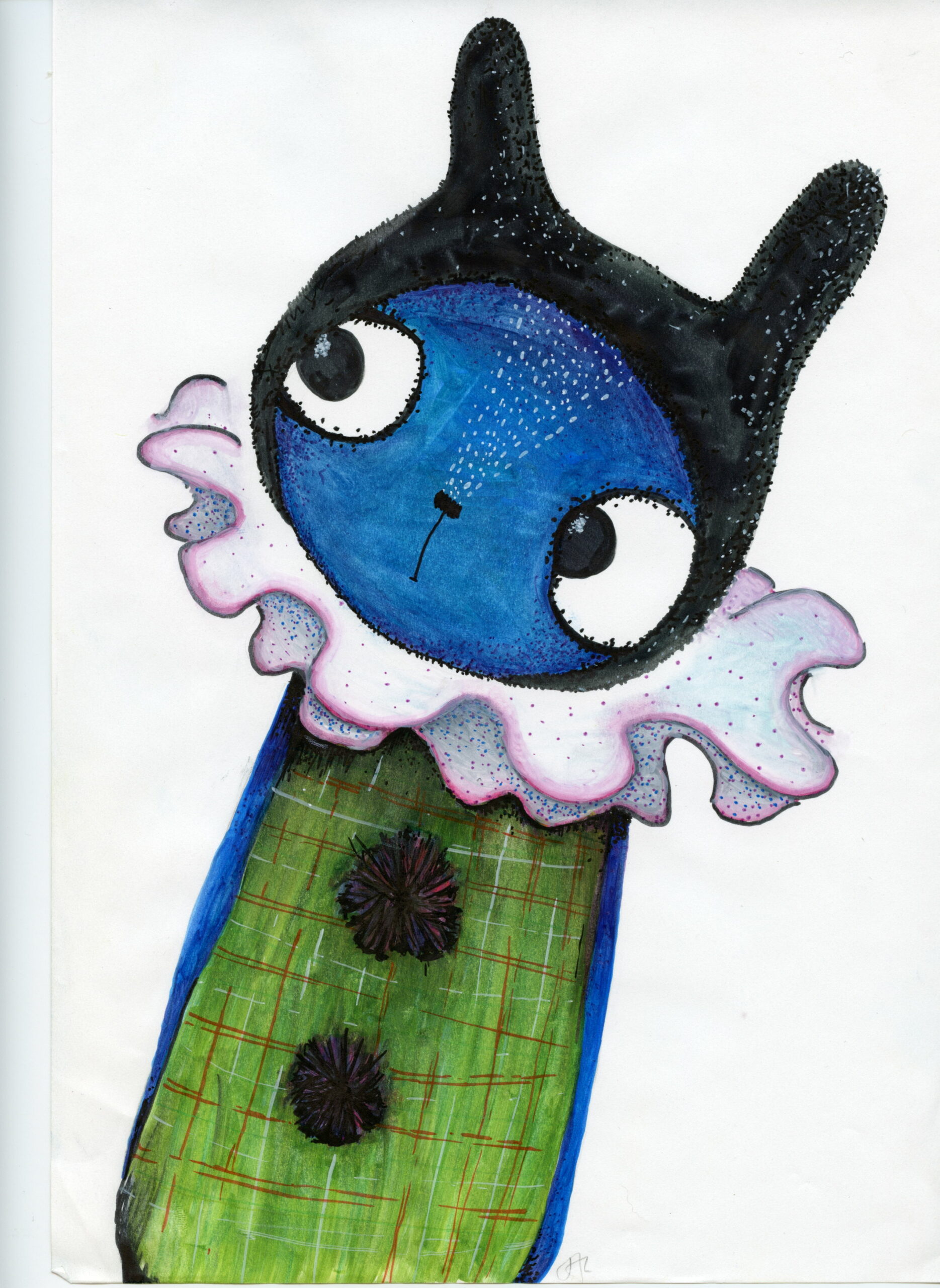 Bartleby started life with this drawing I made in December of last year. He is one of the dolls that has been on my mind for a while, and it feels good to have him here in the world with us finally.
Bartleby is a 14″ kitty doll. I made him from royal blue 'grunge' effect quilters cotton, with orange legs. His face is hand-stitched with wool felt eyes and an array of straight embroidery stitches above the nose in blue ombre thread interspersed with tiny magenta stitches. He has a soft blush to his cheeks. I embellished his paws with my signature satin stitch heart and star,
Bartleby has a removable outfit consisting of a cotton tartan romper in greens shot through with white and orange. On the tummy is a hand sewn cotton rosette. He has a collar made from hand cut wool felt edged with a pink blanket stitch. He also has brown wool felts shoes which have orange ombre cotton laces.
Bartleby has a black wool felt hat edged in an orange blanket stitch.